The Saint Bernard Parish Sheriff's Office headquarters is located in Chalmette, Louisiana, and is a law enforcement agency that provides public safety for all of St. Bernard Parish through public policing and the management of parish correctional facilities and inmates. The Sheriff's Office is St. Bernard Parish's primary law enforcement agency. They are responsible for patrolling the parish and enforcing legal judgments, such as foreclosures, repossessions, and tax delinquencies.
The primary responsibilities of the St. Bernard Sheriff's Office are:

Act as the primary law enforcement agency in St. Bernard

Serve as the first responder for all emergencies

Investigate criminal activity and capture offenders

Operate Parish correctional facilities and the Juvenile Detention Center

Collect taxes (sales, use, ad valorem, property)

Issue licenses and permits

Staff the 911 Emergency Call Center

Serve court documents and provide security to the 34th Judicial District Court
Because of these responsibilities, the Saint Bernard Parish Sheriff's Office is one of the more complex local governmental entities in the state. Currently, there are more than 250 employees with an operating budget of $25 million.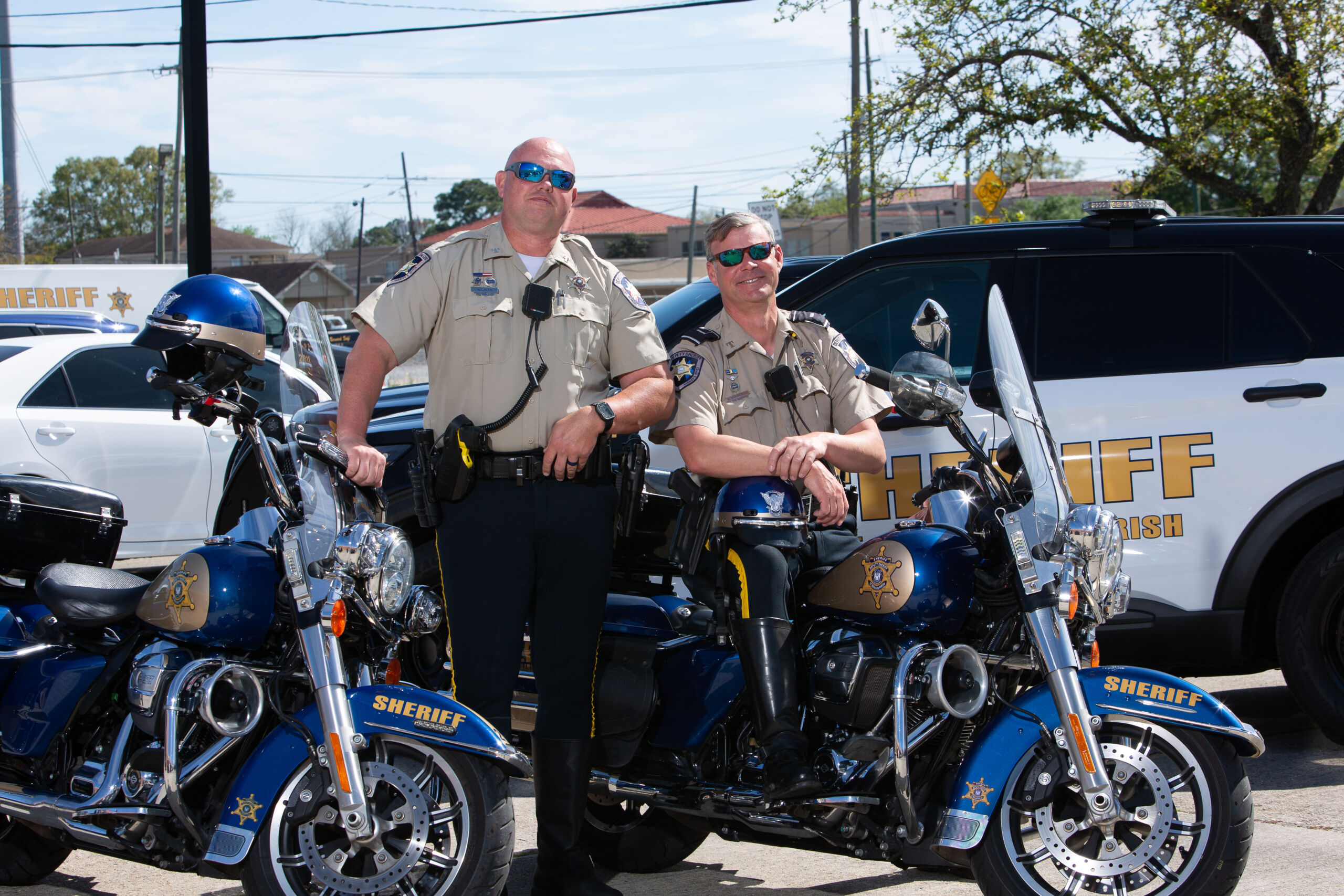 Sheriff James Pohlmann
Sheriff James Pohlmann is a native of St. Bernard Parish and has been with the St. Bernard Parish Sheriff's Office since 1983.
He was elected sheriff in November 2011 after serving as Chief Deputy to then-Sheriff Jack A. Stephens since 2008, overseeing all law enforcement operations. He was re-elected unopposed in 2015. He was re-elected without opposition to another four-year term in 2015 and again without opposition in 2019.
Sheriff Pohlmann has served in virtually all areas of the department, including Communications, Corrections, Patrol, Traffic, Criminal Investigations, and SWAT.
The Sheriff has also held various commands throughout his career, including the Commanding Officer of SWAT and Chief of Field Operations.
He has received numerous hours of law enforcement training and is a graduate of the 181st session of the prestigious Federal Bureau of Investigation National Training Academy.
The Sheriff has also received several commendations throughout his career, from the St. Bernard Sheriff's Office as well as outside law enforcement agencies and civic organizations.
In 2010, he was selected by the St. Bernard Chamber of Commerce as Citizen of the Year and in 2009 was selected by Crime Stoppers as the Law Enforcement Officer of the Year.
Sheriff Pohlmann has also represented the department on numerous boards and committees, including the board of the St. Bernard Parish 911 Communications District as well as the St. Bernard Housing Redevelopment and Quality of Life Commission.
He served on the Louisiana Crime Victims Reparations Board, which awards payments to help victims of violent crimes.
The Sheriff is an active member of many professional and civic organizations, including the International Association of Chiefs of Police, the Louisiana Sheriff's Association, and the Kiwanis Club of St. Bernard Parish.
Sheriff Pohlmann resides in Meraux with his wife, Monique, and their children.
Chief Deputy Richard Baumy
Richard Baumy, who has been in law enforcement since 1965, serves as Chief Deputy of the St. Bernard Parish Sheriff's Office, second in command to Sheriff James Pohlmann.
Chief Baumy, who has been with the Sheriff's Office since the day former Sheriff Jack A. Stephens was first sworn in on July 1, 1984, served for years as Chief of Field Operations, overseeing virtually all uniformed sheriff's deputies.
He was named Chief Deputy of all Sheriff's Office operations in 2008, and second in command to the sheriff.
Chief Baumy is a retired member of the New Orleans Police Department, where he served as Deputy Commander of Homicide from 1978 to 1984.